23 febrero 2021 Internacional
«Forum Bellevue on the Future of Democracy»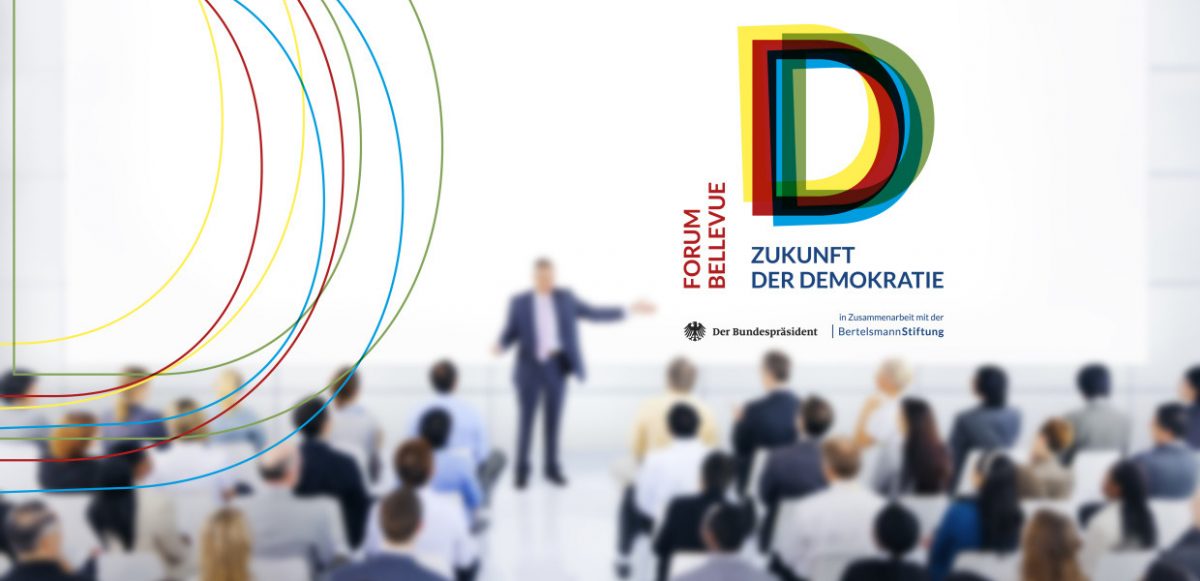 Gütersloh – February 23, 2021 – The Federal President's «Forum Bellevue on the Future of Democracy» aims to facilitate critical and open debate on current and fundamental issues affecting our society and thereby contribute to the well-being of our liberal democracy. At each event, the Federal President engages in discussion with German and international thought leaders from the worlds of science, politics, culture, business and civil society.
The Forum provides a platform in which to explore controversial questions and new points of view while seeking open debate on the conditions of success and the challenges faced by liberal democracy.
The eleventh «Forum Bellevue on the Future of Democracy» focuses the topic of «Democracy and the Digital Public Sphere – A Transatlantic Challenge». The Federal President will explore one of the most pressing questions for our democratic future: How to deal with the digital structural change of our public sphere? The focus will be on the possibilities of a new transatlantic cooperation to strengthen the democratic public sphere in the age of digital communication platforms.
The Federal President is looking forward to his guests bringing together the transatlantic, European as well as the national perspective: Denmark's Margrethe Vestager has been EU Commissioner for Competition since 2014 and has also been Executive Vice President and Commissioner for Digital Affairs since 2019. Armin Nassehi is a professor of sociology at Ludwig Maximilian University in Munich and in 2019 published his book «Muster. Theory of Digital Society.» The U.S. American Ben Scott is managing director of the think tank «Luminate» and develops solutions for the challenges of digital structural change.
March 1st 2021 : » Democracy and the Digital Public Sphere – A Transatlantic Challenge»